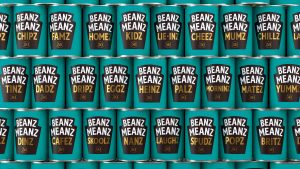 The iconic line 'Heinz Meanz Beanz' celebrated 50 years in April. Yet Heinz means so much more. This German immigrant whose family is distantly related to the current president was a pioneering industrialist America could have much to learn from today.
This year marked the 50th anniversary of the famous Beanz Meanz Heinz slogan. Like all great old school advertising ideas it came out of a brainstorm in the pub. In 2012 Creative Review crowned it the top advertising slogan of all time even outrunning Nike's 'heroic just do it'. Heinz marked the occasion with a commemorative can signed by Maurice Drake – the original creator of both the line, and the no less iconic jingle 'A million housewives everyday pick up a can of beans and say…Beanz Meanz Heinz.  It's a rare occasion when a copywriter's signature is desired on something other than an expense account.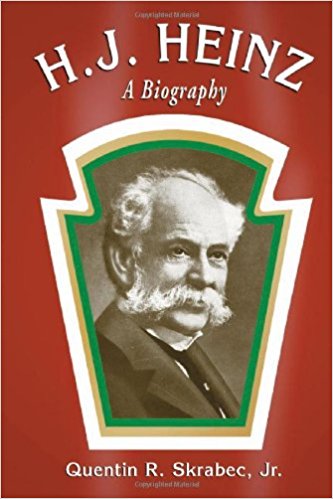 It's a legendary brand story that has stood the test of time. Almost canned in 2004 it refused to die in the minds of the consumer and was resurrected in 2009 by incumbent agency AMV BBDO.  It's a 'self-proclaimed ruler' line that has won hearts and minds, become an everyday hero and ultimately a self-fulfilling prophecy.  Perhaps the z's in parody of a childish misspelling somehow softened the arrogance of a line that essentially says 'we're the only beans worth having'.
Of course they had a point. Heinz were the first beans on the scene. They came to England in 1899 where a factory was established on the Farringdon road and they became an instant success. But the story of 'Everyman Hero' Heinz goes way beyond an iconic can of beans.
Henry J Heinz was born in Pittsburgh USA to German immigrants. He is purportedly a distant relative of the Trump family and is ironically a shining example of a man who first made America Great. He was Pittsburgh neighbours with great industrialists of heavy industry Westinghouse and Carnegie. Heinz may not have had the powerful symbolic steel mills behind him, yet in many ways he was a greater pioneer and visionary than these much more visible corporate magnates.
Henry ford is almost universally credited with introducing the production line – yet Heinz had an automated line for his baked bean production 20 years before  Ford. What's more he invented the solderless can that made automated canning possible, revolutionising not just his factory but an entire industry. It wasn't his only far-reaching invention – he was also the first to create continuous baking ovens and automatic bottle filling for his ketchup. He was an early adopter of new technology becoming the first to use electricity to power his factories.  While automation was a drive for increased production he also recognised this shouldn't be at the expense of his workers, or the immediate environment.
He accepted responsibility for industrialisation and was a green pioneer. He added water filtration plants to his factories and converted coal burning units to natural gas.
He was among the first to offer employee pensions and healthcare and social services. He promoted women managers and helped immigrants pass citizenship tests. Company doctors offered free medical aid, there were also company dentists, free manicures, free carriage rides, free concerts, athletic facilities and family outings. His philanthropy extended outside of his company and he personally led a project that improved sewage and living conditions that saw Pittsburgh typhoid free for the first time in 100 years.
Despite the efforts of companies like Heinz Pittsburgh remained a smoky city of ill-health, long hours and little pay. But in seeking to drive more extensive change  Heinz initiated the Pittsburgh Survey that would highlight the impact of America's rapid industrialisation.
President McKinley looked to industrialists like Heinz to usher in an era of 'Paternal Capitalism' that would be an antidote to the 'greed and corruption that big business seemed to cultivate'.  In balancing the appetite for automation, innovation and progress with the social and environmental implications Heinz was a visionary ahead of his time. His achievements in social and environmental responsibility would shame most progressive companies today. Our current industrial and political leaders have a lot to learn from a humble tin of beans.
https://www.amazon.com/H-Heinz-Biography-Quentin-Skrabec/dp/078644178X