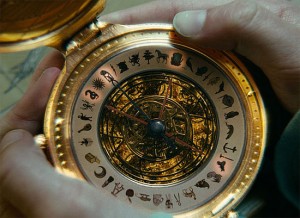 Fictional plots versus brand plots…
When we run brand storytelling workshops and discuss the plot of a story, chances are that someone will bring up the fact that fiction, when analysed, can be reduced to a finite number of story plots. The idea that 'there are only seven stories in the world' (or 3 or 12 or 36) has become a legend in itself.
The publication of 'the Seven Basic Plots ' by Christopher Brooker in 2004 highlighted an obsession with story theory that has been tasking the minds of great thinkers, storytellers, playwrights and authors for thousands of years.
Analysing the structure of story and drama and laying down guidelines for success – including plot and character – goes back as far as Aristotle and his 'Poetics'. Cracking the code of the ideal 'plot' for a story has been a lifelong mission for many literary critics and writers.
Poet, Literary Critic and Anthologist of the monumental Oxford Book of English Verse, Sir Arthur Thomas Quiller-Couch was the first to propose the idea of 7 plots which were based on a series of conflicts, for example Man (or woman) vs Nature, Man vs  Man, Man against God…
Irish playwright Dennis Johnston also proposed the idea of seven plots – illustrating each with a legendary example – Achilles, Cinderella, Faust, Tristan, Circe, Romeo and Juliet, and Orpheus.
The idea of Hollywood tapping magic plot formulae has been around since the days of silent film. Wycliffe A.Hill was a minor scriptwriter who tried his luck in Hollywood and was shot down at his first pitch by Cecille B. DeMille who dismissed his work as having 'no plot'. Hill came across a work by French theatre critic 'Thirty Six Dramatic Situations'. He discovered a lesser known work by Polti 'The art of inventing characters' which handily presented 36 archetypes and combined the two to produce 'Ten Million Photoplay Plots: The Master Key to all dramatic plots'.
More recently Ronald Tobias, a Professor in the Department of Media and Theatre Arts at Montana State University published a similar practical guideline based on '20 Master Plots – and how to build them'
A brief search of the Internet will show that there are numerous other analyses and theories of plot. Perhaps it reveals our human desire to categorize and reduce to a simple formula something that has the potential to stir our emotions so deeply.
As brand storytellers, we became fascinated with the relationship between fictional stories and brand stories. Can fictional theories like '7 basic plots' be useful in the field of brand stories?  For us, a brand story is differentiated from a fictional story in that it becomes a 'neverending ' tale that the consumer contributes to and becomes a part of. In this sense it is by its nature less linear. After researching the many variations of plot theory in literature we set ourselves the task of sitting down and analyzing the 'plots' of the Superbrand 500. Our goal was to find a useful tool that would help clients discover and identify their brand story.
Ultimately we clustered the 500 and discovered that they could be distilled into 5 basic plots that characterized the brands origins and ongoing philosophy.
1. Transforms basic into luxury 
For brands that seek to change preconceptions. E.g: Andrex, Gillette
2. Makes life simple 
Behind every simple solution often lies a long road of toil and failure. The solution, once found, can have a mystical synchronicity. Google, B&Q
3. Impossible made possible 
For brands focused on invention and innovation. E.g: ebay, Dyson
4. People's champion 
For brands that tap into the common consciousness and earn respect by meeting needs and solving widespread problems. E.g: Coca-Cola, AA
5. A different view of life 
Brands that break from the norm, set trends and reinvent categories. E.g: Apple, Volvo
We believe that every brand can be matched to one of these basic plots, and while it seems oversimplified we have found it is a useful foundation for clients as they seek to tell their own unique brand story.