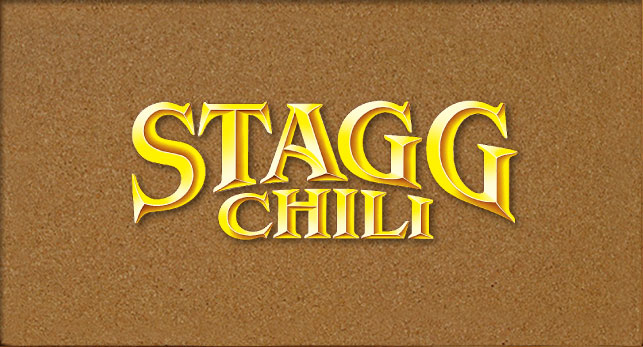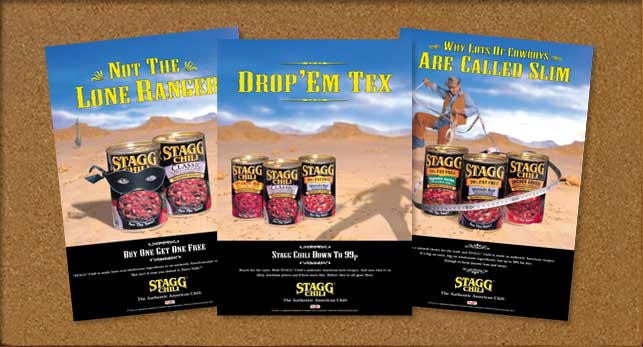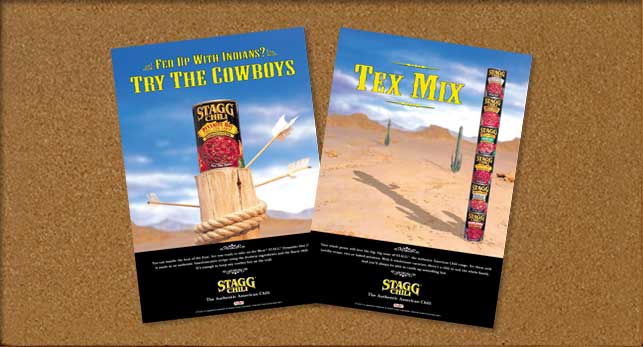 Title: "A true taste of the American West"
Plot: Different View of Life
Twist: Real chili comes from Texas
Stagg Chili was an American brand launching in the UK. We received our first lesson when we were told that chili originated in Texas (and was only spelt with one 'l') and that it was a whole lot more than the beans and minced beef beloved of student bedsits.
Before we could educate the UK audience about one 'l' in chilli, there was the issue of the name. 'What kind of a name is 'Stagg?' was the first reaction in research. Rather than change the name, we made a feature of it in a TV ad inspired by the classic Country and Western song A Boy Named Sue.
In our first TV campaign a cowboy sang about the fabulous chili created by his father but ended with 'but Daddy... why d'ya have to call it 'Stagg?'. Milward Brown later pronounced it the most successful TV product launch they had ever researched.